Are you looking to be a part of the growing woodworking community in Raleigh? If so, then taking woodworking classes in Raleigh is a great way to get started! Whether you're a novice or a veteran, woodworking classes in Raleigh offer something for everyone. From basic carpentry to intricate woodworking projects, these classes will provide you with the skills and knowledge necessary to become a successful woodworker.
With a variety of courses and instructors to choose from, you'll be sure to find the perfect class to fit your needs. In this article, we'll discuss the different types of woodworking classes available in Raleigh and the benefits of taking them.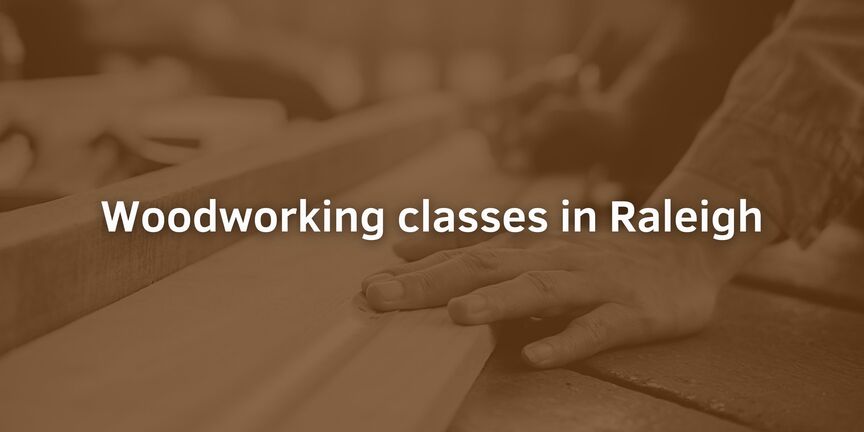 Find the closest and best woodworking classes near Raleigh:
Woodcraft of Raleigh / Durham / Chapel Hill
Address: 4317 Pleasant Valley Rd, Raleigh, NC 27612
Phone: (919) 781-1911
Website: woodcraft.com
The Crafts Center at North Carolina State University
Address: 210 Jensen Dr, Raleigh, NC 27606
Phone: (919) 515-2457
Website: ncsu.edu
ShopSpace
Address: 1505 Capital Blvd #18, Raleigh, NC 27603
Phone: (984) 664-3320
Website: shopspace.org
AR Workshop Raleigh
Address: 14460 New Falls of Neuse Rd #175, Raleigh, NC 27614
Phone: (919) 825-1299
Website: arworkshop.com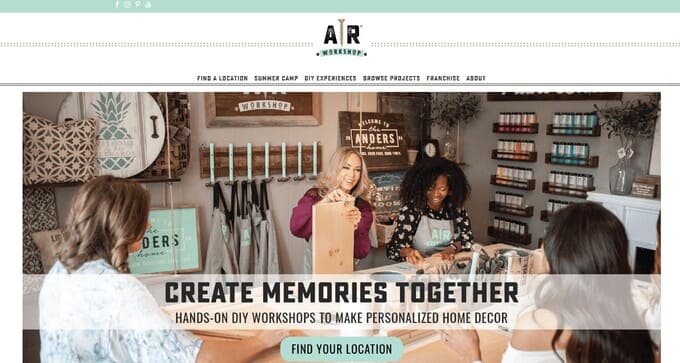 WKS Wood Design
Address: 6320 Angus Dr Suite A, Raleigh, NC 27617
Phone: (646) 276-5457
Website: wkswooddesign.com
Board & Brush Creative Studio – Raleigh
Address: 4800 Grove Barton Rd #102, Raleigh, NC 27613
Phone: (919) 977-4404
Website: boardandbrush.com
Advantages of Woodworking Classes in Raleigh
Woodworking classes in Raleigh offer a range of benefits, including:
Access to tools and equipment: Woodworking classes provide access to a variety of tools and equipment that may be too expensive or impractical to own on your own. This allows you to experiment with different techniques and materials without making a big investment.
Learning new skills: Woodworking classes offer an opportunity to learn new skills and techniques from experienced instructors. Whether you are a beginner or an experienced woodworker, there is always something new to learn.
Personalized instruction: Woodworking classes typically have a small student-to-teacher ratio, which allows for personalized instruction and feedback. This can help you overcome obstacles and achieve your woodworking goals more quickly.
Hands-on experience: Woodworking classes allow you to get hands-on experience working with wood, which can be difficult to replicate through online tutorials or books. This experience can help you build confidence and improve your skills.
Creative expression: Woodworking classes provide an outlet for creative expression, allowing you to create unique and beautiful pieces that reflect your personality and style.
Collaboration and networking: Woodworking classes provide an opportunity to collaborate and network with other woodworkers, which can be a valuable source of inspiration and support.
Stress relief: Woodworking can be a relaxing and meditative activity, and taking woodworking classes can help you relieve stress and improve your mental health.
Community involvement: Woodworking classes often take place in community centers or maker spaces, which can provide an opportunity to get involved in your local community and meet new people.
Overall, woodworking classes in Raleigh can provide many benefits for both beginners and experienced woodworkers. From learning new skills and techniques to relieving stress and building community, woodworking classes can be a rewarding and enriching experience.
Woodworking classes in Raleigh are a great way to get started in woodworking and make something beautiful with your own two hands. The instructors are knowledgeable and friendly, and the classes are well organized and enjoyable. I highly recommend taking a class in Raleigh if you're looking to learn more about woodworking and the tools and techniques used. You'll come out of the class with a great piece of furniture or other project, and the confidence to take on more challenging projects in the future. So don't wait – sign up for a class today and start your woodworking journey!