Welcome to the exciting world of woodworking! Whether you are an experienced craftsman or someone new to the craft, there are plenty of ways to get involved in the vibrant world of woodworking classes in Memphis. From learning about specific techniques to creating beautiful pieces of furniture, woodworking classes in Memphis offer something for everyone. From custom furniture makers to hobbyists, there are classes to help everyone take their skills to the next level.
Whether you're looking to build a shed, create a beautiful piece of furniture, or just explore the possibilities of working with wood, you'll find the perfect class to match your needs. With experienced instructors and plenty of hands-on experience, you'll be able to master the basics and build something you can be proud of in no time. So come join us in Memphis and explore the wonderful world of woodworking!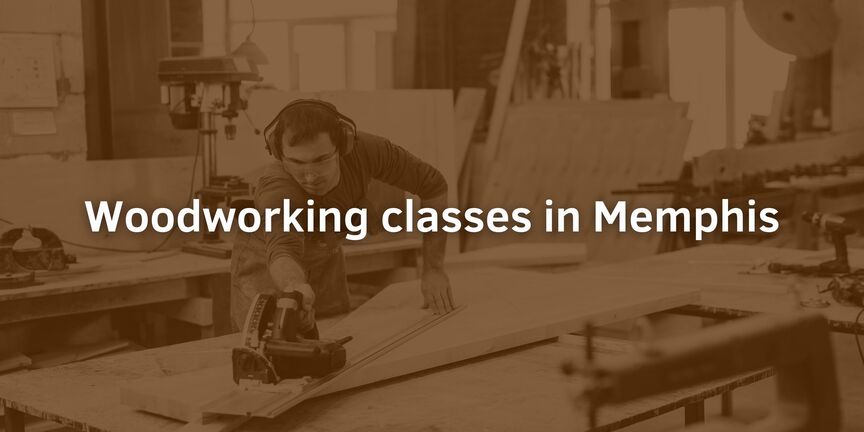 Find the closest and best woodworking classes near Memphis:
The Woodwork Shop Inc
Address: 8370 Wolf Lake Dr # 101, Bartlett, TN 38133
Phone: (901) 755-7355
Website: thewoodworkshopinc.com
Board & Brush Creative Studio – Memphis
Address: 7140 Stage Rd Suite 116, Bartlett, TN 38133
Phone: (901) 602-6567
Website: boardandbrush.com
Midsouth Makers
Address: 2804 Bartlett Rd #3, Bartlett, TN 38134
Website: midsouthmakers.org
Weeks Woodworking & Design
Address: 1446 Cooper St, Memphis, TN 38114
Phone: (901) 728-6360
Advantages of Woodworking Classes in Memphis
Woodworking classes in Memphis, TN can offer several advantages, including:
Hands-on Learning: Woodworking classes provide a hands-on learning experience where students can work with tools and materials under the guidance of experienced instructors. This allows students to gain practical skills and develop confidence in their abilities.
Access to Equipment: Woodworking classes provide access to specialized equipment that may not be available to students on their own. This includes table saws, planers, jointers, and other power tools that can be expensive to purchase and difficult to store in a home workshop.
Community: Woodworking classes provide a sense of community for students who share a common interest. Students can connect with other woodworkers, share tips and techniques, and collaborate on projects.
Skill Development: Woodworking classes offer a structured curriculum that covers a range of woodworking techniques and skills. Students can progress from basic to advanced projects, improving their abilities over time.
Creative Outlet: Woodworking classes provide a creative outlet for students to express themselves through their projects. They can design and build furniture, cabinets, and other items that reflect their personal style and preferences.
Stress Relief: Woodworking can be a relaxing and meditative activity that helps students relieve stress and unwind after a long day. It can also provide a sense of accomplishment and satisfaction when a project is completed.
Cultural Heritage: Memphis has a rich cultural heritage in woodworking, with a history of furniture making and cabinetry dating back to the early 1800s. Taking woodworking classes in Memphis can offer students a chance to learn traditional woodworking techniques and connect with the city's woodworking history.
Business Opportunities: Memphis is home to several woodworking businesses, including furniture makers, cabinet shops, and woodturners. Taking woodworking classes in Memphis can offer students networking opportunities and potential internships with local woodworking businesses.
Overall, woodworking classes in Memphis offer a range of benefits for students of all skill levels, from beginners to advanced woodworkers. By providing access to equipment, fostering a sense of community, and offering a structured curriculum, woodworking classes can help students develop practical skills, express their creativity, and connect with the city's woodworking heritage.