If you're looking to explore your passion for woodworking in the beautiful city of Garland, Texas, then look no further! Woodworking classes in Garland offer a unique opportunity to develop your skills under the guidance of experienced professionals. Whether you're a beginner or an experienced woodworker, these classes can help you achieve your goals and develop your craftsmanship. With instruction from experienced professionals, you can create beautiful, functional pieces that you can be proud to show off for years to come. Get ready to explore your creativity and build something lasting in Garland's woodworking classes!
Find the closest and best woodworking classes near Garland:
Rockler Woodworking and Hardware – Garland
Address: 584 W Interstate 30 Suite #403, Garland, TX 75043
Phone: (469) 329-0971
Website: rockler.com
AR Workshop Garland
Address: 3003 N President George Bush Tpke #600, Garland, TX 75040
Phone: (972) 532-0158
Website: arworkshop.com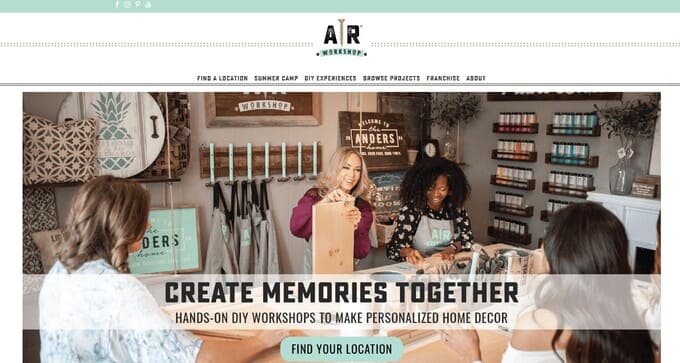 Woodcraft of Dallas
Address: 601 W Plano Pkwy #145, Plano, TX 75075
Phone: (972) 422-2732
Website: woodcraft.com
Woodcraft Patterns
Address: 100 N Shiloh Rd #180, Garland, TX 75042
Phone: (833) 494-5510
Website: unfinishedcrosses.com
Gilbreath-Reed Career and Technical Center
Address: 4885 N President George Bush Hwy, Garland, TX 75040
Phone: (972) 487-4588
Website: garlandisd.net
Wood World
Address: 13650 T I Blvd #101, Dallas, TX 75243
Phone: (972) 669-9130
Website: woodworldtx.com
Advantages of Woodworking Classes in Garland: Learn the Craft with Professional Instruction
Woodworking classes in Garland can provide numerous advantages to individuals interested in learning woodworking skills. Some of these advantages include:
Hands-on learning: Woodworking classes offer hands-on learning opportunities, allowing students to practice and develop their woodworking skills under the guidance of experienced instructors. This kind of learning can be especially valuable for those who learn best by doing.
Access to specialized tools and equipment: Many woodworking techniques require specialized tools and equipment that can be expensive to purchase for personal use. Woodworking classes in Garland provide access to these tools and equipment, giving students the opportunity to use them without having to invest in them.
Creative expression: Woodworking is a form of artistic expression, and woodworking classes in Garland offer students the opportunity to explore their creativity and create unique, handcrafted pieces. This can be a fulfilling experience and can lead to a sense of accomplishment.
Skill development: Woodworking classes can help students develop a range of skills, from measuring and cutting to sanding and finishing. These skills can be valuable not only in woodworking but in other areas of life as well.
Community: Woodworking classes provide a community of like-minded individuals who share an interest in woodworking. This can be a valuable source of support, encouragement, and inspiration, as well as an opportunity to connect with others who share similar interests.
Overall, woodworking classes in Garland can provide a rewarding and enriching experience for individuals interested in learning woodworking skills.