As a passionate woodworking expert, I am thrilled to share with you the wonderful world of woodworking classes in Fort Worth! Fort Worth is a great place to learn woodworking, as the city offers a variety of classes for all skill levels. Whether you are just getting started in woodworking or you have been doing it for years, Fort Worth has something for you. From basic woodworking classes to more advanced classes, you can find a class that suits your needs.
You will learn the basics of woodworking, such as how to use tools, how to select the right wood, and how to make intricate cuts. You will also learn more advanced skills, such as joinery, finishing, and carving. In addition, there are classes on furniture making, boat building, and lathe work. Not only will you gain valuable skills, but you will also have the opportunity to meet other woodworkers and make new friends. With the right classes and the right attitude, you can become a successful woodworker in no time!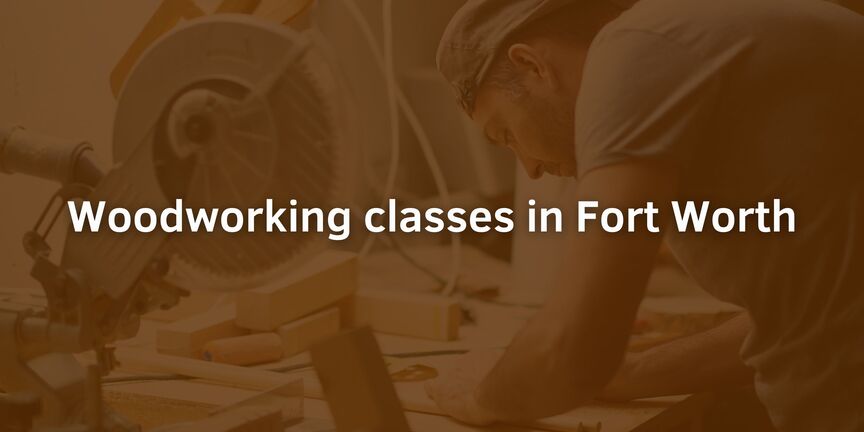 Find the closest and best woodworking classes near Fort Worth:
Woodcraft of Fort Worth
Address: 754 Grapevine Hwy, Hurst, TX 76054
Phone: (682) 334-1025
Website: woodcraft.com
Board & Brush Creative Studio – Fort Worth
Address: 4620 Bryant Irvin Rd #524, Fort Worth, TX 76132
Phone: (817) 953-0933
Website: boardandbrush.com
Rockler Woodworking & Hardware – Arlington
Address: 3810 S Cooper St, Arlington, TX 76015
Phone: (817) 417-0070
Website: rockler.com
Full Circle School of Woodworking
Address: 809 Imogene Ct, Azle, TX 76020
Phone: (817) 444-1122
Website: fullcircleww.com
Woodcraft of Dallas
Address: 601 W Plano Pkwy #145, Plano, TX 75075
Phone: (972) 422-2732
Website: woodcraft.com
Dallas Makerspace
Address: 1825 Monetary Ln #104, Carrollton, TX 75006
Phone:
Website: dallasmakerspace.org
Rockler Woodworking and Hardware – Frisco
Address: 2930 Preston Rd #850, Frisco, TX 75034
Phone: (214) 308-6425
Website: rockler.com
Benefits of Woodworking Classes in Fort Worth
Woodworking classes can offer a wide range of benefits for individuals who are interested in this craft. Some of the main benefits of woodworking classes include:
Skill development: Woodworking classes can help individuals develop their woodworking skills, from beginner to advanced levels. Students can learn how to use woodworking tools, techniques, and materials to create various projects.
Creative expression: Woodworking classes provide students with a creative outlet to express themselves through the projects they create. This can be a great way to relieve stress and develop a sense of accomplishment.
Social interaction: Woodworking classes offer the opportunity to meet and interact with other like-minded individuals who share a passion for woodworking. This can be a great way to form new friendships and build a sense of community.
Learning new techniques: Woodworking classes often cover a range of techniques, from basic to advanced, that students may not have otherwise learned on their own. This can help students expand their knowledge and develop new skills.
Access to specialized tools and equipment: Woodworking classes provide access to specialized tools and equipment that may not be available to individuals outside of a class setting. This can be a great way to try out new tools and techniques before investing in them.
Personal fulfillment: Woodworking classes can be a great source of personal fulfillment and satisfaction. Students can see the tangible results of their hard work and creativity in the finished projects they create.