Durham, North Carolina is home to a thriving woodworking community, offering a variety of classes for those interested in learning the craft. Whether you're a beginner looking to get started, or an experienced woodworker looking to hone your skills, there are plenty of woodworking classes in Durham that can help you achieve your goals.
From beginner classes to more advanced topics, these classes will provide you with the knowledge and confidence you need to create beautiful pieces of furniture or other wooden items. Read on to learn more about the different types of woodworking classes available in Durham, NC.
Find the closest and best woodworking classes near Durham:
The Bull City Woodshop
Address: 1912 E Pettigrew St, Durham, NC 27703
Phone: (919) 433-7389
Website: thebullcitywoodshop.com
AR Workshop Durham
Address: 905 W Main St #19a, Durham, NC 27701
Phone: (919) 275-5707
Website: arworkshop.com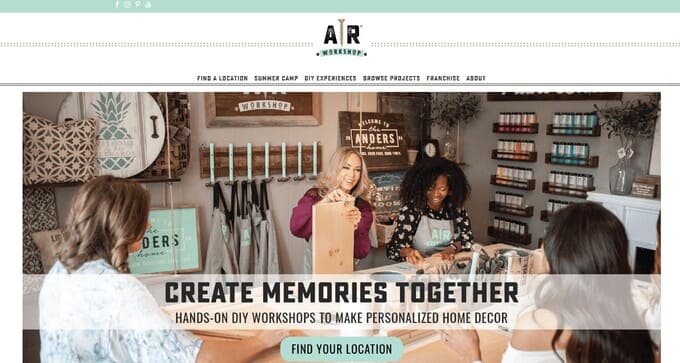 Woodcraft of Raleigh / Durham / Chapel Hill
Address: 4317 Pleasant Valley Rd, Raleigh, NC 27612
Phone: (919) 781-1911
Website: woodcraft.com
John Parkinson Furniture
Address: 4913 Seterra Bend, Durham, NC 27712
Phone: (512) 924-0609
Website: johnparkinsonfurniture.com
Advantages of Woodworking Classes in Durham
Woodworking classes in Durham can offer a wide range of benefits, including:
Hands-on Learning: Woodworking classes provide a hands-on learning experience, allowing students to practice woodworking skills and techniques under the guidance of experienced instructors.
Skill Development: Woodworking classes help students develop a range of skills, from basic woodworking skills like measuring and cutting to more advanced skills like joinery and finishing.
Access to Equipment: Woodworking classes provide access to professional-grade equipment that might be too expensive or difficult for individuals to acquire on their own, such as table saws, planers, and jointers.
Creativity and Self-Expression: Woodworking is a creative pursuit that allows individuals to express themselves through their projects. Woodworking classes provide a supportive environment for students to explore their creativity and develop their own unique style.
Social Interaction: Woodworking classes provide an opportunity for social interaction and community building, allowing students to connect with others who share their interests.
Stress Relief: Woodworking can be a relaxing and meditative activity that provides a welcome break from the stresses of daily life. Woodworking classes can provide a structured and supportive environment for individuals to unwind and focus on their craft.
Career Opportunities: For those interested in pursuing a career in woodworking, taking classes can be a valuable step towards developing the skills and knowledge needed to succeed in the field.
Overall, woodworking classes in Durham offer a wide range of benefits, from skill development and creativity to social interaction and stress relief. Whether you're a beginner or an experienced woodworker, there's something for everyone in a woodworking class.
Woodworking classes in Durham are an excellent way to learn the art and craft of woodworking. With experienced instructors, great tools, and a supportive environment, you can take your skills to the next level. Whether you are a beginner or advanced woodworker, the classes offer something for everyone. Plus, you'll get to meet and network with fellow woodworkers who share your passion. So, go ahead and give it a try – you won't regret it!