Welcome to the world of woodworking! If you live in or around Detroit, Michigan, then you are in luck! Woodworking classes in Detroit are the perfect way to take your woodworking skills to the next level. With the help of an expert instructor, you can learn the fundamentals of woodworking and gain valuable hands-on experience. From using saws and chisels to designing intricate pieces of furniture, you can hone your skills and craft beautiful pieces that you can be proud of. Whether you are a beginner or a seasoned pro, these classes have something for everyone. So what are you waiting for? Take the first step and sign up for a woodworking class today!
Find the closest and best woodworking classes near Detroit:
AR Workshop Ferndale
Address: 207 E 9 Mile Rd, Ferndale, MI 48220
Phone: (248) 733-4505
Website: arworkshop.com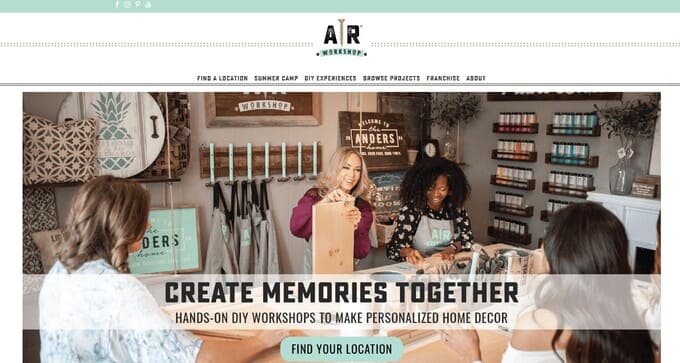 Name: Detroit Training Institute of Technology
Address: 14701 Harper, Detroit, MI 48224
Phone: (313) 527-9740
Website: dtitschool.com
Sam Beauford Woodworking Institute
Address: 1375 N Main St Building #41, Adrian, MI 49221
Phone: (517) 759-3070
Website: sambeaufordwoodshop.com
Woodcraft of Sterling Heights
Address: 39245 Van Dyke Ave, Sterling Heights, MI 48313 / 42102 Ford Rd, Canton, MI 48187
Phone: (586) 268-1919 / (734) 981-6808
Website: woodcraft.com
Advantages of Woodworking Classes in Detroit
Woodworking classes in Detroit offer several advantages for both beginners and experienced woodworkers alike. Here are some of the key benefits:
Skill Development: Woodworking classes provide hands-on training and instruction on various techniques and tools used in woodworking. This helps participants build their skills and confidence, allowing them to create more complex and intricate projects.
Access to Tools and Equipment: Woodworking classes provide access to tools and equipment that may be too expensive for an individual to purchase on their own. This allows participants to experiment with different tools and techniques without having to make a significant investment.
Community Building: Woodworking classes provide an opportunity for individuals to connect with like-minded people who share a passion for woodworking. This sense of community can lead to friendships, mentorship opportunities, and collaborative projects.
Customized Learning: Woodworking classes can be tailored to meet the needs of participants with different skill levels and interests. This allows individuals to learn at their own pace and focus on areas that they are most interested in.
Satisfaction of Completing a Project: Woodworking classes provide participants with the satisfaction of completing a project from start to finish. This sense of accomplishment can be incredibly rewarding and motivating, inspiring individuals to continue pursuing their woodworking passion.